Hello everyone!!
Well, I've been back in my classroom twice. Cleaned it up--we missed the Friday before break due to snow. I've planned for 2 weeks. I'm going to try to stay ahead...hopefully that will continue. We go back tomorrow. I know the kids will be glad to be back. They always are. And, I also know parents are happy too.
I've had a really nice break. Took a little side trip on Friday to Louisville, KY to Frazier Museum. We got to see the traveling Princess Diana exhibit there. It was so neat. Had my sister-in-law, my daughter, and 2 granddaughters--girls' day out!! We saw many items from her childhood including film footage. We also saw many dresses, and of course, her wedding gown. It's a very nice museum!
I was sort of late in posting this, but it just took me awhile to get it designed. Then, it took me an enormous amount of time to figure out how to get it uploaded on TPT because of the size of the file. I learned to do zip files. Was that all? No--I had to figure out how to get the thumbnails small enough that they would accept them. Got it! I'm posting a picture below.
The file is a New Year Resolution writing activity. Brainstorming topics for resolutions, quick writes on some of them, and finally a final copy. I hope you like it. It is posted on TPT and will be posted on TN shortly. Just click on my button to get there.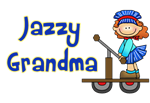 Have a good week everyone!