I am going to try to post this sheet as a freebie from my packet. I'm still working on it, but wanted to share. It's an acronym form for School.
You can get it at my teacher stores
. I'm not sure yet how to embed a document. Someday I will!! I will let everyone know when the packet is finished. Have a great afternoon!!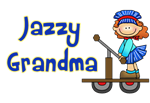 Susan