Hello everyone! I'm so excited you've stopped by. Please grab your freebie at the right by going to either my TPT or TN stores. This Research Fact Sheet can be used to research any nonfiction topic. It allows students to record 5 important facts from the reading along with also creating an illustration complete with a caption. Enjoy!!
http://www.teacherspayteachers.com/Product/Research-Fact-Sheet-578856
I'd like to share with you my "Back to School Fun Packet." It helps classroom teachers build a community of learning as the students participate in fun activities getting to know each other. Many activities including both primary and intermediate are included. You can find this product in either my TPT or TN stores. Your kids will love the fun--I had so much fun creating them.
http://www.teacherspayteachers.com/Product/Back-to-School-Fun-Pack-787549
Thanks for joining the "Indiana Goes Back to School Blog Hop"! Have a great day!! Your next link is below.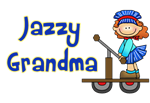 Susan
**Don't forget--there is a $75 gift card giveaway at the end of the Hop on Brenda's blog, "Primary Inspired". You will need to visit and follow all blogs in order to enter the giveaway.
Click on the Indiana Blog Hop button.
Hop on over to Hilary Gard's blog: Second Grade is Out of This World!