Hello everyone!
Let me share my ideas about lesson plans. First of all, I distinctly remember using the corporation plan books...way back in the '80's. I like having a template and at that time colleagues showed me how to draw one on each page...then, copy the 2 pages to tape in or staple in each week. I could write in what I needed and other routine stuff was already there.
Boy, have we come a long way! I told them no more plan books for me. I bought a 2 inch white binder with the clear sleeves on the front and back. I created a collage of family pictures that I slipped in the front of the binder. I designed a template on Excel that worked for me. I can tell you I changed it so many times over the years to correspond to schedule changes, subject matter, and whatever decorative matter I wanted to add. I really like color so I even color-coded the cells. Here is a sample:
You can see my plans included Daily 5 activities in the morning during our 90 minute reading block. I put down the subject, times, brief idea of what was to be done. You have the M-F divisions down the left/right sides and subjects across the top. Special columns were made for Morning Work, Special Classes, and Lunch. The cells across the bottom allowed me to insert birthdays, meetings, etc.
On the left are the afternoon plans. Again, M-F on the left and right with subjects across the top. Special columns include Read Aloud and dismissal. Cells at the bottom were used to remind me about special things during the week.
I used tab sheets to divide the months in the binder. I also added clear pockets to insert the schedule, emergency information, class list, etc.
If you would like a copy with empty cells for subject matter, please click on the links below to my TPT or TN stores where you can grab a free copy.
http://www.teachersnotebook.com/shop/JazzyGrandma
http://www.teacherspayteachers.com/Store/Imagination-Station-jazzygrandma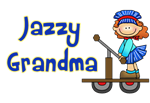 Susan
I'd love to have you sign up to follow my blog!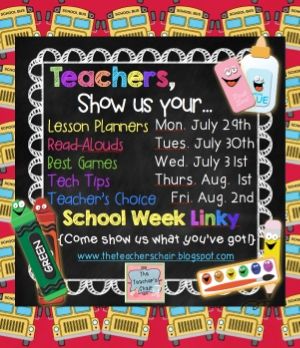 http://www.bloglovin.com/frame?blog=5668483&group=0&frame_type=b&link=aHR0cDovL3RoZXRlYWNoZXJzY2hhaXIuYmxvZ3Nwb3QuY29tLw&frame=1&click=0&user=0