Good evening everyone! I don't know about you, but when it came to poetry, I struggled. And, then, the idea about having the kids combine knowledge of the seasons, using their senses, and writing sentences all came together in my newest packet:
Monthly Poetry Packet
. There are two different forms to choose from for the activity. I also included a brainstorming page for students to use when thinking about their senses in relation to each month. I love saving these throughout the year for an end of year booklet.
Please check out this product at either of my stores:
http://www.teacherspayteachers.com/Store/Imagination-Station-jazzygrandma
http://www.teachersnotebook.com/shop/JazzyGrandma
Please leave a comment about the product. I do appreciate comments as they help me when I design.
Thanks!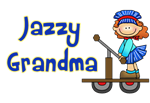 Susan